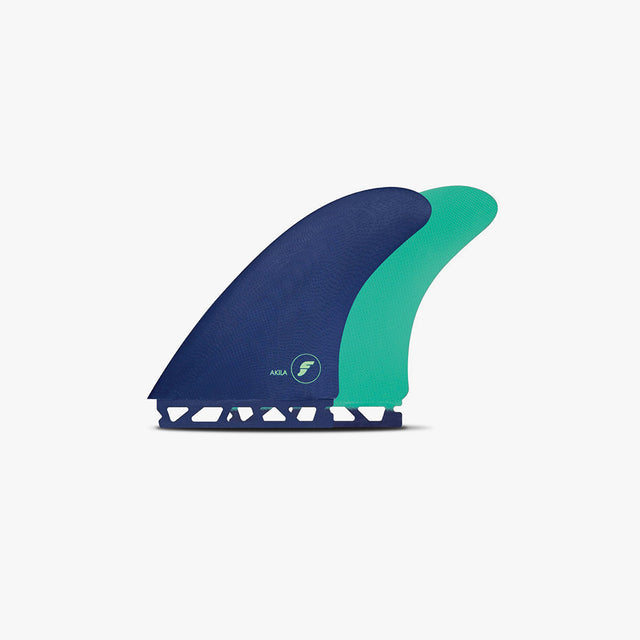 Akila Fiberglass Twin Fin
The Akila Twin fin redefines the classic theory of the twin-fin design and shapes it into a more high-performance model. The Akila twin's fiberglass material combined with a wide base and extra tall height gives this fin maximum


| | |
| --- | --- |
| Area | 19.10 |
| Height | 5.40 |
| Base | 4.83 |
| Foil | FLAT |
drive, while the thinner tip offers release and spring off the top.
Akila Fiberglass
Have a sizing question or wondering if the hardware you're looking at compliments your surfboard?
The HS team are all across the details of every model, technology and options available to suit you.
Call, chat with us online or email us directly.
Contact Us