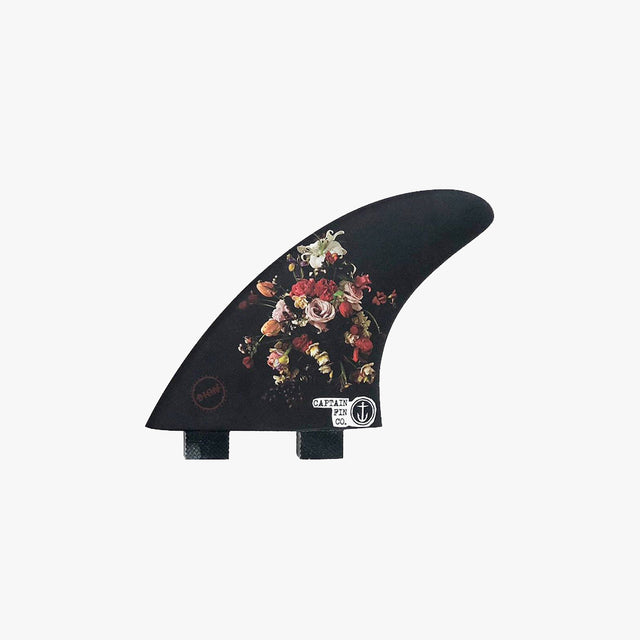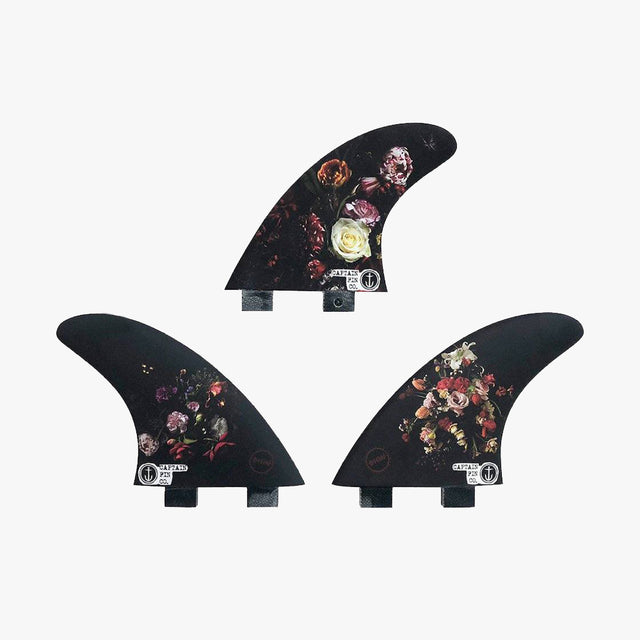 Dion Agius Signature Fins - Flowers - Captain Fin - Twin Tab
Based on our best selling CF-Medium template, Dion wanted to add his own touch with solid fiberglass construction for maximum speed and control. "I've always loved the flex and drive from fiberglass fins, the fiberglass maintains a nice flex when drawing out turns, but can still release quickly in tighter arcs and fin throws!!" - Dion Agius

This set comes with FCS II Screws.
Have a sizing question or wondering if the hardware you're looking at compliments your surfboard?
The HS team are all across the details of every model, technology and options available to suit you.
Call, chat with us online or email us directly.
Contact Us