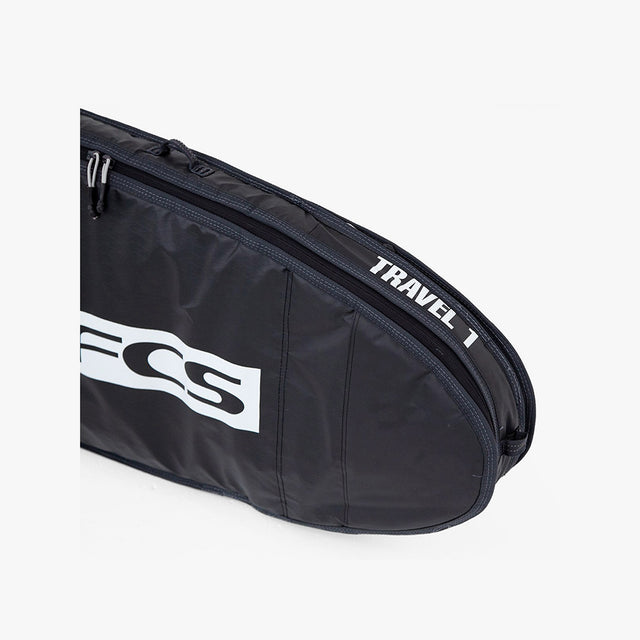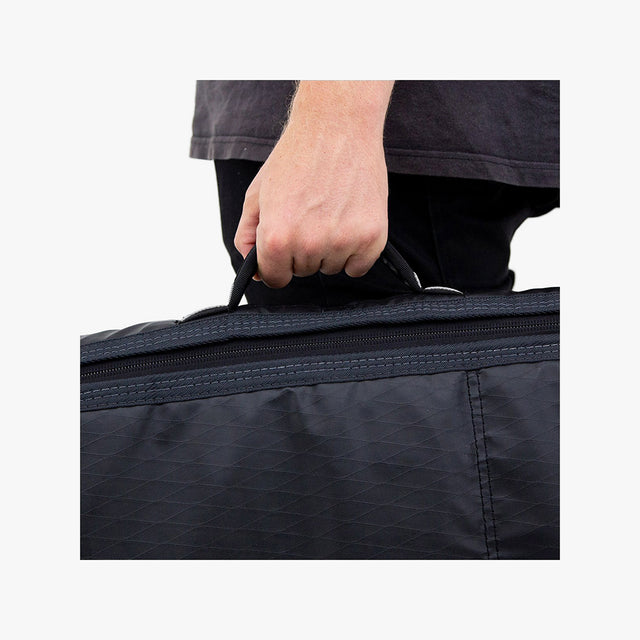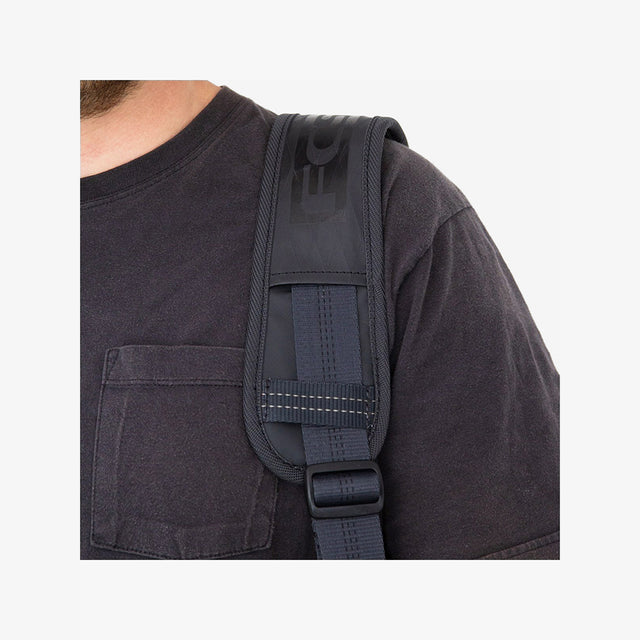 FCS Travel 1 Fun Board Surfboard Cover - Black/ Grey
Overview
10mm foam body with extra 5mm nose padding and marine grade zippers, this cover is purpose designed for comfortable single board travel.

Features
Lightweight: lightweight material ​to minimise boardbag weight. 20% lighter than previous model. 

10mm Dual Density Padding on Body: provides an extra tough layer of protection against impact.

5mm High Density Padding on Nose: provides a tough layer of protection against impact.

Heavy Duty Nylon Skin: heavy duty outer layer for added protection.
Padded Rail Protection: internal layer of protection along the zipper path helps to prevent rail damage.

Expandable Fin Wing: allows you to carry your board with or without fins.
Ergonomic Shoulder Pad: double layered and vented to provide the ultimate in comfort and support.

Long-life Marine Zippers: durable, long-life moulded PK Delrin zipper built for strength, durability and resistance to seizing.
Have a sizing question or wondering if the hardware you're looking at compliments your surfboard?
The HS team are all avid surfers who understand the finer details on every surfboard model and product we sell.
Pick their brain and ensure you're on the right equipment to compliment and progress your style of surfing.
Call, chat with us online or email us directly.
Contact Us