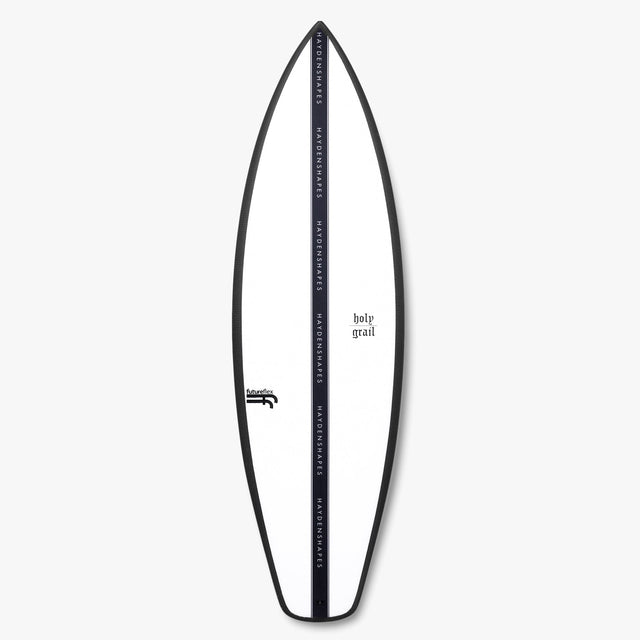 Custom Made To Order 
Expected manufacturing completion time is 8 Weeks + Shipping
Model Overview
The Holy Grail is a model that sits a little above the Hypto Krypto in terms of ability to perform tight critical moves in the pocket. It is a board that your average surfer can ride and catch a lot of waves, but experienced surfers can also push this board into some very high performance waves and manoeuvres.

SKILL LEVEL - All Levels
The Holy Grail is suited to surfers who can comfortably pop up on every wave, travel down the line and are working on progressing their turns. This is not a beginner model.
CONDITIONS - CLEAN/ EVERYDAY
As it's an everyday model the volume under your chest gives great paddling power, allowing you to catch a lot of waves. The Holy Grail will shine in all conditions, even on shore slop, so long as there is a bit of punch in the wave to activate the side cuts throughout the tail.
SUITABLE WAVE FACES - WAIST TO HEAD HIGH
Anything from beach breaks, reef to point breaks. The Holy Grail will work at any location. It loves to be surfed in the pocket.
Have a sizing question or wondering if the hardware you're looking at compliments your surfboard?
The HS team are all across the details of every model, technology and options available to suit you.
Call, chat with us online or email us directly.
Contact Us