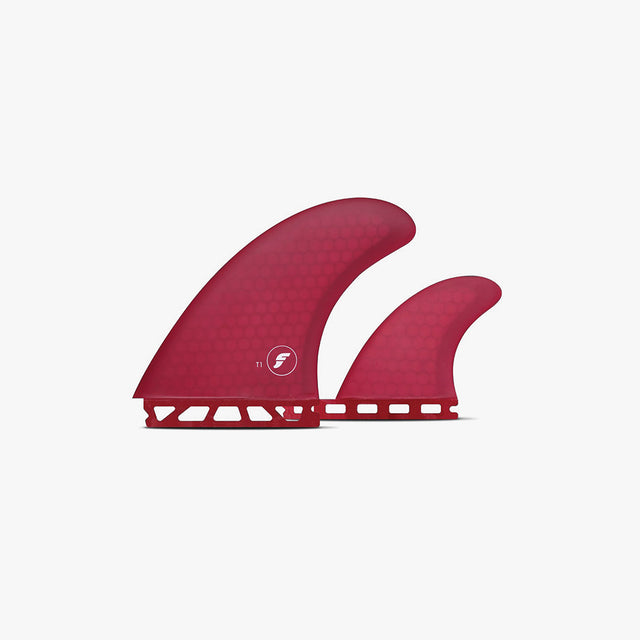 Futures T1 Red Thruster - Twin 2+1
The T1 Honeycomb is Future's twin-fin design for down the line drive, speed and smooth rail-to-rail feel that classic twin-fin surfing is known for. The T1 Honeycomb's medium flex pattern offers a softer feel, helping to generate additional drive in softer conditions. The set is equipped with the option to ride with a small trailer fin for increased drive and stability through bottom and top turns.
Have a sizing question or wondering if the hardware you're looking at compliments your surfboard?
The HS team are all across the details of every model, technology and options available to suit you.
Call, chat with us online or email us directly.
Contact Us